CHARISSE ARRINGTON
Music Story (Pt 3) – NYC Girl
GREEN LIGHT... LET'S GROW
The only decision that will ever really count..is your conviction and willingness in making the decision to BEGIN.
(Charisse ArrIngton)
​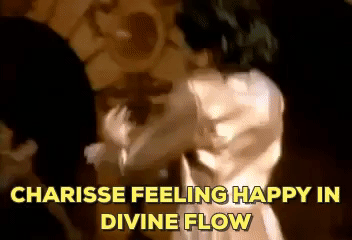 IF I CAN MAKE IT THERE...
I'LL MAKE IT ANYWHERE
"THIS IS MY PRAYER ...TO FOLLOW THAT STAR.
NO MATTER HOW HOPELESS. NO MATTER HOW FAR."
Riding in on the heels of a whim dressed up in a daring dream, Charisse, set out for the promised land of a NYC address and zip code. Stepping off a smelly, congested, Greyhound bus, toting a large suitcase of her menial belongings, this non-native New Yorker, found herself inserted smack dab in the middle of a bumper to bumper, over crowded mid-Manhattan.
Surrounded by a cacophony of loud city noises, meshed in all around her stood a garden variety of people packaged in varying skins and styles of individual fashion. Although, she only knew one person in the entire city and had just the jiggle of some pocket change along with a few dollars to her name; Charisse, still, felt strangely one in this never sleep, make-it or break-it metropolis.
Looking up at the city skyline, feeling like TV's "Mary Tyler Moore," who tosses her "Your gonna make it after all," hopeful hat into the New York City sky, Charisse's heart raced with the joy of excitement. Not even realizing that she had been holding her breath, she slowly exhaled— as she imagined that she too, might just make it after all.
"I Don't Have Any Reasons. I Left Them All Behind.
I'm In A New York State Of Mind."
Calling up on her only good friend in all New York, Charisse was kindly given a place to stay in a small apartment in upper Manhattan. The generosity and kindness of her friend helped her get on her feet as she surveyed the lands to become familiar with the daily pulse of the big apple'd city.
Soon, Charisse began to easily settled into a New York state of mind and was fortunate to immediately find employment. While she did work a few jobs here and there, her music desires felt lost in the shadows and weighed in heavily with its displeasure, kicking hard at her emotions.
"If I Fail, If I Succeed–At Least I'll Live As I Believe."
Inevitably, came the knock of a defining moment. Charisse decided her dreams were well worth the journey. Tossing fear to the wind, feeling nervous, and yet reassured, she envisioned and set a creative plan into motion. She knew if she was going to make this work, she would have to cut the cord and sever ties with her safety net. Stepping boldly out on faith, she took a long deep breath and made the choice to walk away from the security that was once her day-job, taking a shot, trading it all in with big hopes of securing her day-dream.
Now completely moved out of her zones of comfort. she had given herself no choice, nothing to fall back on. As said by Charisse, "I needed something to fall forward to and for me, I gave myself no other option but to either swim (or)...Swim."
"Should I Give Up Or Should I Just Keep Chasing Pavement?"
This leg of her Charisse's career journey started out even enough. That was until adversities and challenges of nail-biter days began showing up on her doorstep. Creeping onto the mental radar, disturbing her peace, were the outward appearances of hopes unseen, which seemed to poke its fun. Warring inside was the inner voice of careless whispers shouting its doubt at her, as though it was hell-bent on pummeling her determination. There were nights and rivers of many tears.
Unemployed in search of a dream, the tiny savings she had began to dwindle and rapidly trickle away. With drabs of little to no income coming in, over time, the scarcity of barely there, empty cupboards became her new usual. Past-due utility bills began to flood her mailbox, an outpour of notices boasting big red letters, meant to get her immediate attention, threatened service disconnection. She fell severely behind on her rent and found herself thousands of dollars in arrears. Like a cloud that daily loomed over her head, the thought of eviction and becoming homeless was now real and terrified her.
Falling into the grips of self-mortal combat, the biggest obstacle Charisse would have to overcome would be that of her own pride. She needed help but found it difficult to let go of the constant wonder-woman facade she maintained. Ultimately, she had to make, what was for her, the uncomfortable decision to apply for government assistance. This dealt a sharp blow to her sensibilities. But, this was less about feeling shame for needing help. In Charisse's words, "It was more so, a matter of not wanting to be defeated and give up on my dreams. I not only wanted, but needed to believe that life would provide the net to catch me. Oh, how I prayed it was true and wouldn't let me fall."
"No Oz Never Did Give Nothing To The Tin Man—
That He Didn't...Didn't Already Have."
Living on the edge, while trying to hold it all together, brought about moments of a critical crossroads. Standing at a pivotal point, in what some might label as all odds against her, Charisse's mind would painstakingly ebb in and out, toying with the idea that maybe she should throw in the towel.
Sensing in her gut that it was now or never, Charisse upped the ante of her faith, kicking into high gear gathering up all the brave she had within her. Renewing herself with the oil of renewed inspiration, she enlisted an army of helping-hands friends, pressing on full throttle, beating the dream pavement morning, noon and night.
Taking various meetings here, writing and recording over there...performing and gigging whenever and wherever she could, she did the necessary work to ensure that her talents would be seen and heard. By all appearances, reality's rope looked frayed and steadily unraveling fast. But, even if there was only one single thread of hope left...Charisse held tight, determined not to let go.
While, both the walk and the work of lassoing her dreams felt anything but easy; Charisse felt she had come too far to turn back now. Quitting was not to be an option on the chopping block. She was in it to win it. She had to follow her heart and find out if her 'yellow brick road' and 'somewhere over the rainbow' was really out there?"
"Whatever it takes
'Cause I love the adrenaline in my veins
I do whatever it takes
'Cause I love how it feels when I break the chains"
What Is It That I Do? Whatever It Takes!
Night and day, Charisse continued to dig in her heels, pounding the payment, putting in her faith chips for her musical aspirations to lay down deeper industry roots. As she did, the ground began to swell and crack open with promising signs and hints of breakthroughs and flourishing musical opportunities.
.
Like certain bamboo plants, which after years of staying at its same growth, can almost overnight and all at once shoot up from the ground with a mighty fortitude to display immediate and extreme height–so seemed the same with Charisse's career.
​
Don't Believe Me Just Watch!
Dynamically equipped with captivating vocal and writing skills, along with an investment of vastly honed creative knowledge, Charisse burst onto the NY music scene with a serious bang, All the hard work had prepared her well, allowing her to gain traction in attracting a multitude of door-opening music opportunities. After weathering all the storms, the moment came where she began to easily segue into the 'Big Apple' life of a live performer, requested vocalist and studio pro.
Till at long last, came the day of Charisse's answered prayers. Her window of ambition finally opened and opened up wide. With equal parts talent, laser focus, unshakable resilience, and mindful preparation, Charisse succeeded in garnering the attention of several, major record labels who vied for her 'deal signing' attention. She had cashed in all her chips, taking a chance on herself, brazenly rolling the dice on her dreams. It was a gamble that would prove worthy and pay off a victorious jackpot. Indeed, her ship had finally docked, landing her a solo record deal as a major-label recording artist under MCA/Universal Records.
It was not long after that Charisse went on to personally write and record her first solo album– releasing her first single under the MCA/Universal Records Label entitled,
"Down With This."
​
The opening lyrics of her song sets up and shares the honest feelings of her journey.
"So long I've waited...Anticipated...
The day when everyone would hear my record playing."
​
And so it was...they did.
... Today Charisse's Music Story Greatly Continues
To

Brilliantly Unfold & Bedazzling Inspire!
"DOWN WITH THIS "
A snackadelicious, soulful, RnB/Hip-hop music doowadiddy that will have you moving and partying like it is the boss 90's all over again and again and again!
​
MCA Recording Artist, Charisse Arrington "Down With This" song peaked in the top twenty of the Billboard Dance singles chart and top five of the Billboard Dance breakout chart.
​
To Read How Down With This Was Born
Click Here